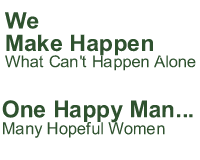 South American women" title="Romance Tour Introductions">
Do the Colombian Women Speak English?
What the Colombian Mail Order Brides Services Will Tell You
"We can say that 40% of our Latina women have a perfect knowledge of the English language."
"60% speak some English."
"Many of these Hispanic women speak some English."
"About half the women speak some English."
"About 45% of the Latin ladies in our agency speak and write English fluently."
"15 to 30 percent of the Latin women speak a little English."
"Most Colombian women speak enough English to get things started."
"Romance is a universal language."
What My Experience with Colombian Women Will Tell You
All this is true to the extent that when you order a margarita you´re speaking some Spanish too. The truth is that very few Colombian women know any English at all, which is why we provide an accurate two-way translation service for both telephone conversations and written correspondence. If you hook up with a Colombian woman that speaks English that´s great. The two of you can right away be in your own without our translation services. But for most of you, the convenience and clarity of our timely translation exchange will be the best way to ensure that what you say is understood, and likewise for her. The "Final comments" question at the end of each Latin woman´s profile will indicate if she speaks English.
Are Colombian Women Loyal?
What My Experience with Colombian Women Will Tell You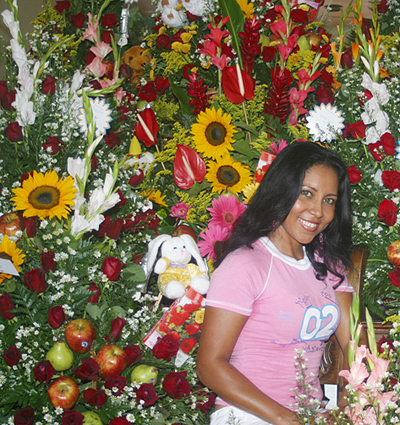 Colombian women have many positive attributes, loyalty is one of them. When they fall in love with you, you would have to really mess up to make them want to leave. However, one must be cautious about generalities, because what holds for the majority of Colombian women does not define all, but if one looks in the right place one will often find what you want. We will set you up in the right place and introduce you to Colombian women that meet your preferences until your goal is met. And if one of the qualities you desire in a woman is loyalty, there is no reason why you could not find who has this quality in many of the Colombian women you will meet, who are naturally more inclined to have this attribute due to cultural influences and emotional character. If the dating process is done properly and honestly, one can expect the relationship to last. The key is good communications and open eyes to make sure everything is as it seems and as you want it to be. As a full-service marriage agency we will do whatever is necessary to assist in this process. We are available to help you and give you assistance on all aspects of relationship development. Our involvement improves all communication phases and this includes communications that are not openly exchanged. We will not be bystanders; we will protect your long term interest so you are not just selecting a beauty queen, but a beautiful Colombian wife.